Okay, Seriously guys this is driving me nuts.
15 years... YEARS! I've been trying to figure this out, someone help, please.
I've always been under the impression that this was by Patrick Nagel (simply because the style is so similar), but after endless hours google-ing I still can't be sure.
I'd be forever grateful to anyone who could tell me who it's by and what it's titled, or even point me in the right direction.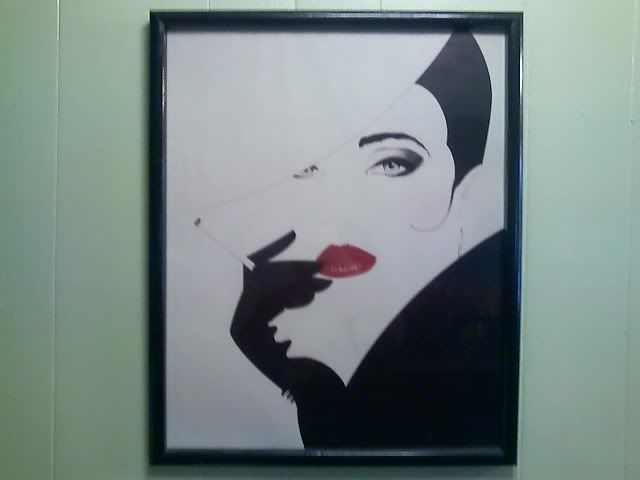 Also, I found this at a thrift store yesterday... FOR A DOLLAR.
But... Same friggin problem. So once again if someone could give me the thumbs up on if it's Nagel or not and what it's called, that would be super
Current Mood:
hopeful